Councillor John Bevan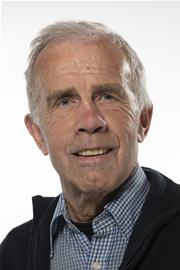 Councillor John Bevan
Party: Labour
Ward: Northumberland Park
Other councillors representing this Ward:
More information about this councillor
Surgery details
Update 18/03/2020 - please note, for the foreseeable future, Councillor John Bevan will be holding his surgery through telephone and email only. If you wish to contact the Councillor on the dates and times shown below, then please call – 07967 336 448 or email - john.bevan@haringey.gov.uk

We apologise for any inconvenience caused.

1st and 2nd Monday of month, 5.00 - 6.00pm
Neighbourhood Resources Centre, 177 Park Lane, N17 0HJ
No surgeries on bank holiday Mondays
(Please see link to map below)
Contact information
Correspondence address:
River Park House
225 High Road
Wood Green
London
N22 8HQ
Email: john.bevan@haringey.gov.uk
Mobile: 07967 336 448
Councillor's surgery map : g.co/maps/9t7ps
Haringey is not responsible for the content of any external link
Committee appointments
Term of Office
Appointments to outside bodies
Additional Information
With a background in customer service, I have been a Haringey Councillor since 2002 and have been the borough's Cabinet Member for Housing and Cabinet Member for the Environment.

I chair the London Housing Consortium, a leading not-for-profit purchasing consortium that provides best value public sector procurement solutions for the construction, refurbishment and maintenance of social housing, schools and other public buildings.
I also represent Haringey as a board member of the Lee Valley Park Authority and am a trustee on the Lee Valley Park Leisure Trust.