Councillor Ruth Gordon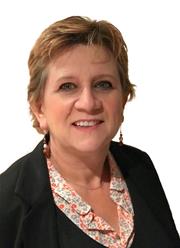 Councillor Ruth Gordon
Party: Labour
Ward: Tottenham Hale
Other councillors representing this Ward:
More information about this councillor
Surgery details
Update 18/03/2020 - please note, for the foreseeable future, Councillor Ruth Gordon will be holding her surgery through telephone and email only. If you wish to contact the Councillor on the dates and times shown below, then
please call – 07976 974 532 or email - ruth.gordon@haringey.gov.uk

We apologise for any inconvenience caused.

4th Saturday of the month,
11.00am – 12.30pm
Marcus Garvey Centre,
Library and Customer Services,
1 Philip Lane N15 4JA.

3rd Saturday of the month (rota)
11.00am – 12noon,
The Wheatley Workshop of The Engine Room,
Access via Loven Bakery on Waterside Way,
Waterside Way, Hale Village, N17 9FU.

Contact information
Correspondence address:
River Park House
225 High Road
Wood Green
London
N22 8HQ
Email: ruth.gordon@haringey.gov.uk
Mobile: 07976 974 532
Committee appointments
Appointments to outside bodies