Councillor Peray Ahmet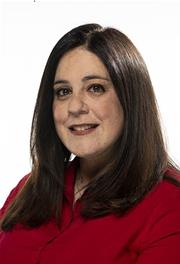 Councillor Peray Ahmet
Party: Labour
Ward: Noel Park
Other councillors representing this Ward:
More information about this councillor
Surgery details
Update 18/03/2020 - please note, for the foreseeable future, Councillor Peray Ahmet will be holding her surgery through telephone and email only. If you wish to contact the Councillor, please call – 07812 677 735 or email - peray.ahmet@haringey.gov.uk.

We apologise for any inconvenience caused.
Contact information
Correspondence address:
River Park House
225 High Road
Wood Green
London
N22 8HQ
Email: peray.ahmet@haringey.gov.uk
Mobile: 07812 677 735
Committee appointments
Term of Office